Comprehensive Orthodontics in Deming, NM
When it comes to teeth and how they affect your daily life, it might surprise you how much more goes into them than just their appearance and chewing functions. If your teeth aren't aligned properly it could result in headaches, jaw pain, and even accelerated tooth decay. You may not realize how much pain you've been putting up with until treatment at Deming Orthodontics sets your teeth straight!
Our bodies grow and develop with age, and our teeth and jaws are no exception to that rule. Dr. Brewka has extensive knowledge for making sure your bite and facial esthetics develop with optimum comfort and function. We provide early treatment to children and teens to support positive facial growth. With the proper diagnostic tools we will pinpoint exactly the kind of orthodontic care you or your child needs while minimizing the necessity of tooth extractions.
Dr. Brewka has dedicated his life to orthodontics and remains current on all the latest orthodontic techniques that, when backed with his knowledge and experience, results in specialized and advanced care. Thanks to Dr. Brewka's background, there isn't anything he hasn't seen or doesn't know how to accomplish. A beautiful smile should last a lifetime, and with the right orthodontic treatment, it will!
Schedule a Consultation with Dr. Brewka
Advanced Orthodontic Technology

Dr. Brewka knows that staying abreast of the latest technological advancements in the orthodontic realm is essential to remaining at the top of his field. Certainly Dr. Brewka's experience is the most important aspect of Deming Orthodontics, but advanced technologies help diagnose issues that result in faster treatment. Why work harder when a smarter solution exists? Dr. Brewka's dedication to healthy and functioning smiles, and to the latest innovations in technology to aid in achieving them, led him to acquire an I-Cat digital cone-beam X-ray camer,a as well as a Trios 3 Intraoral scanner synchronized with the Cloud 9 Ortho Software System.
We Have Affordable Financing Options
Modern Office Amenities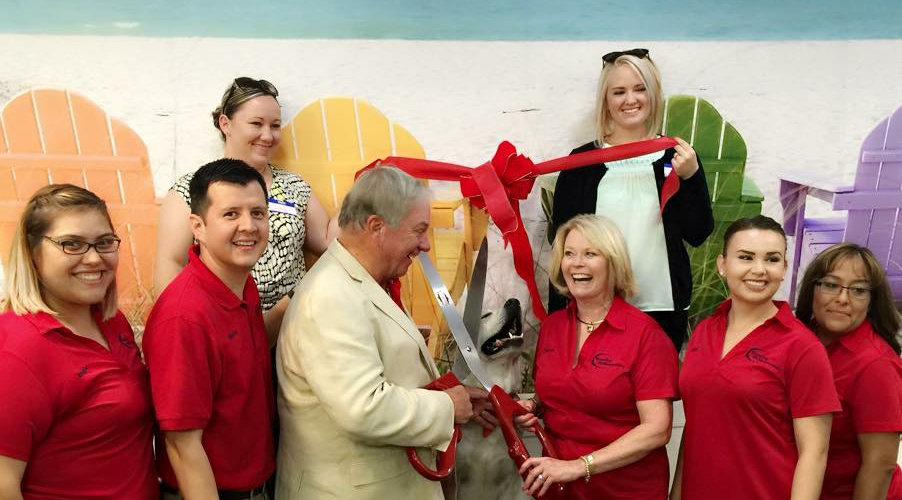 A trip to the orthodontist should be a positive and relaxing experience, so we updated our office with comfortable patient amenities. One look at our 21-foot beach mural will quickly show you that we take tranquility seriously! We also have free office-wide WiFi, so you can browse the web to kill time or get some work done.
Amenities for Kids
TVs in Lobby and Treatment Rooms
Certified Comfort Dog
Local Art
Current Magazines
We Have Convenient Appointment Hours